Your Guide To Apartment Pool Safety In Westfield

The opening of an outdoor pool is like the unofficial kickoff to the summer season. You're ready to enjoy your time off in the water. But before you jump in, review this straightforward guide for apartment pool safety in Westfield. A few sensible precautions will greatly help in keeping you and your friends out of danger when using this popular apartment amenity.
Apartment Pool Safety Tips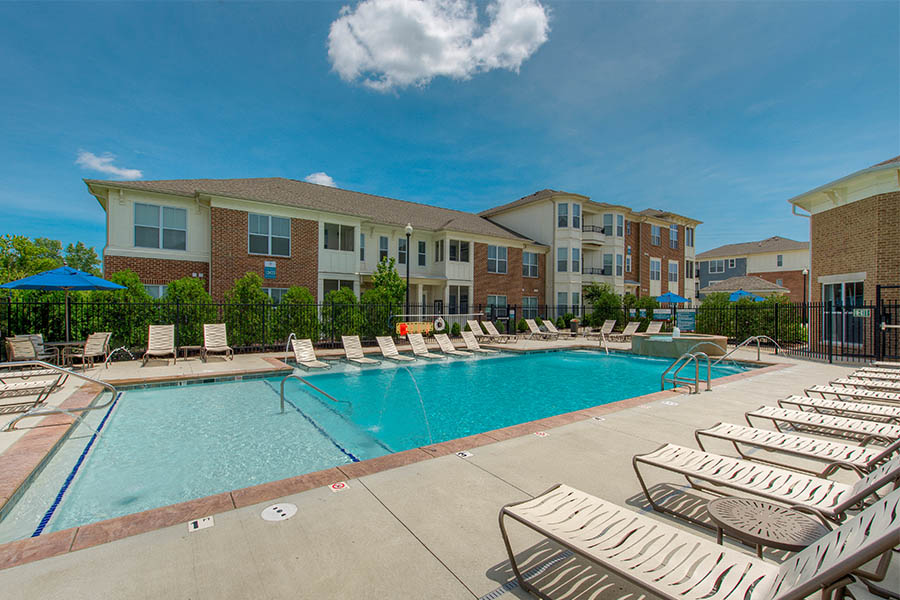 Despite being pleasurable and peaceful, swimming pools do pose a potential danger, especially for inexperienced swimmers. To make sure you have a wonderful time, heed these fundamental apartment pool safety recommendations for Westfield.
Swim with a friend: No matter if you're new to the water or an accomplished swimmer - you need to have another person with you should there be an emergency. Mishaps can occur regardless of your age, health, or physical fitness.
Keep an eye on small children: If you have little children, make sure they use a well-fitted flotation device. And ensure that you monitor your little ones carefully every moment, even if they're out of the water. A small child wobbling on the edge of a swimming pool is a disaster about to unfold. If your loved ones haven't mastered how to swim, the summer is an excellent time to register for classes.
Finish eating before you jump in: Your mouth should be clear when stepping into the pool to avoid struggling for breath. So finish your meal and remove your gum before testing out the water.
Avoid diving, running, and pushing: Pool decks are slippery, and apartment swimming pools are typically not very deep. For these reasons, pushing, running, and diving should be avoided in all situations to prevent injury.
Don't hold your breath underwater: We've all observed kids challenge each other to a contest of who can hold their breath the longest. This is ill-advised for anyone as it can result in fainting and drowning.
Be weather smart: Take heed of the weather, and if you note thunder or catch sight of lighting, don't disregard it. Leave the water and go to a safe area.
Follow all visible instructions: Your apartment community will have rules posted. Adhere to them and make certain your visitors do too. They are there for your own protection.
Find alternatives to glass: Choose plastic bottles or cans when packing your bag for the swimming pool. Glassware and hard concrete surfaces don't mix. If a bottle bursts, it can quickly cause cuts on uncovered feet.
There's no reason why you can't friends can savor a wonderful time at your apartment's swimming pool this year. Just be sure to play it safe whenever you're near or in the swimming pool.
Trying To Find An Apartment With A Swimming Pool In Westfield?
Escape the heat and revel in the fun of an apartment swimming pool in Westfield at Ashley Place Apartments. We have the high-end amenities you're searching for and a wide range of floor plans to pick from. Schedule a tour to discover your future home today. If you have a question, feel free to call 317-689-0173 and speak with one of our courteous leasing representatives.