Your First Apartment Checklist For Westfield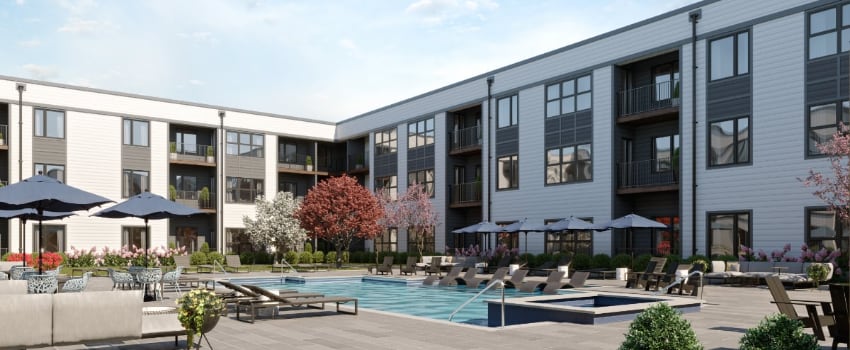 You discovered the perfect place with
the optimal floor plan for your first apartment
. Now, you completed the agreement, packed your bags, and you're ready to move. However, knowing what items you'll want for your new apartment can be hard. What should you think about for your first apartment checklist for Westfield?
Here's a short list of the basics that you should have when you move in. You might be able to bring some of these checklist items from your childhood home, but for other pieces you might need to visit IKEA or Westfield's local furniture store. Online stores such as Amazon usually carry these items as well. We'll also provide you with a brief list of helpful items that can make your first year easier.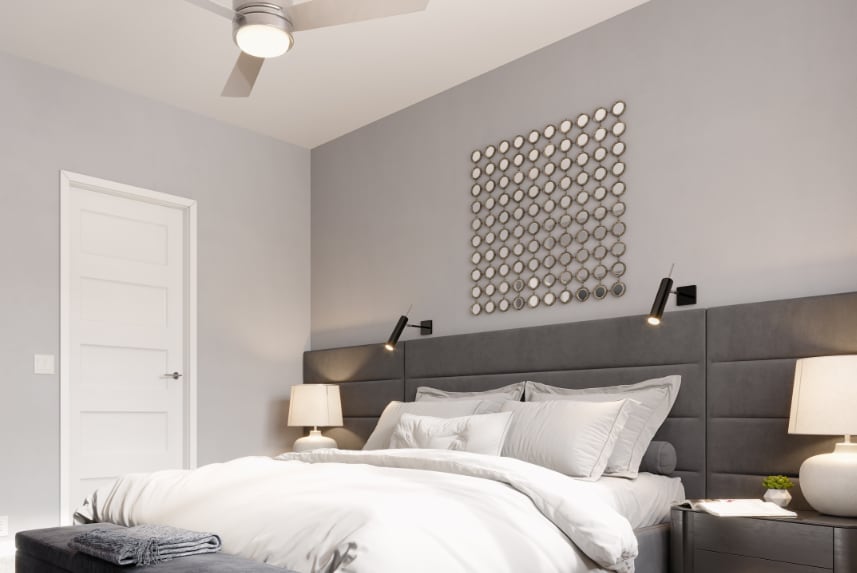 Westfield First Apartment Checklist: The Bedroom
These necessary household items work well for a one-bedroom apartment, as everyone needs somewhere to put your bed and clothes. If you will lease a 2- or 3-bedroom apartment, these things also work well for a guest room.
Essentials:
Mattress

Minimum of two comfy pillows

Bed sheets

Blanket or comforter

Bedframe

Armoire or dresser

Clothes hangers
Additional items:
Footboard and headboard

Large mirror

Bedside table and reading lamp

Portable laundry hamper

Extra blankets

TV

Shoe rack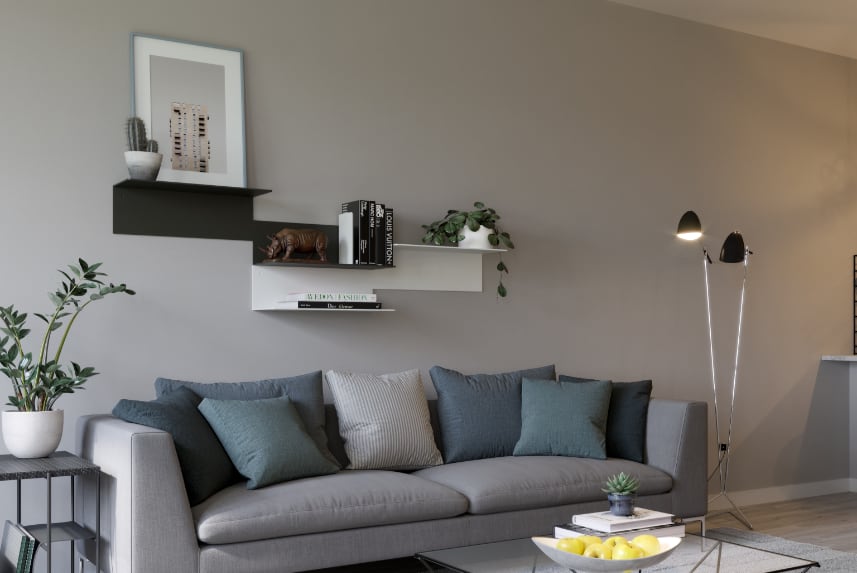 Westfield First Apartment Checklist: The Family Room
Whether you call it the living room or the family room, it's the place where you'll spend a lot of your time. It's also the room where you'll entertain (although all get-togethers end up in the kitchen).
Essentials:
Sofa or several comfortable chairs

Extra seating

Coffee table

Entertainment center or TV stand

TV, stereo, or other electronics
Also nice:
End tables

Additional shelving for books, photos, or decorations

Accent pillows and napping blankets

Large area rug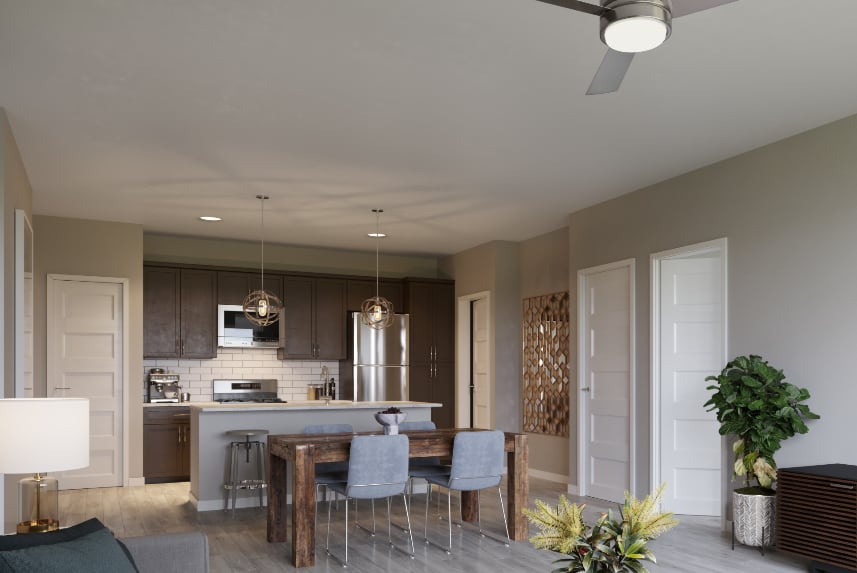 Westfield First Apartment Checklist: The Kitchen/Dining Room
The kitchen is easy for a new renter because many of your large essentials -- like the refrigerator, dishwasher, and oven -- come with your apartment. You only really need a table and chairs for the dining area, but we recommend being able to seat at least four. Even if you live in a studio apartment, it's nice to have room for a meal with friends or family.
Essentials:
Dining table and chairs (seats

Plates, glasses, and silverware (4 place settings)

Mugs

Mixing spoon, can opener, spatula

Microwave-if not provided

A good frying pan or skillet

A cookie sheet

A sharp chef knife

Pot for soup

Oven mitts
Also Nice:
Shelves or china cabinet for storing extra dishes

Coffee pot

Spices, including salt and pepper

Dish soap and scrub brush

plastic or glass storage containers

Potato peeler, cheese grater, and other cooking tools

A full knife set

Mixing bowls and measuring cups

Food -- It's always good to move in with food already in the fridge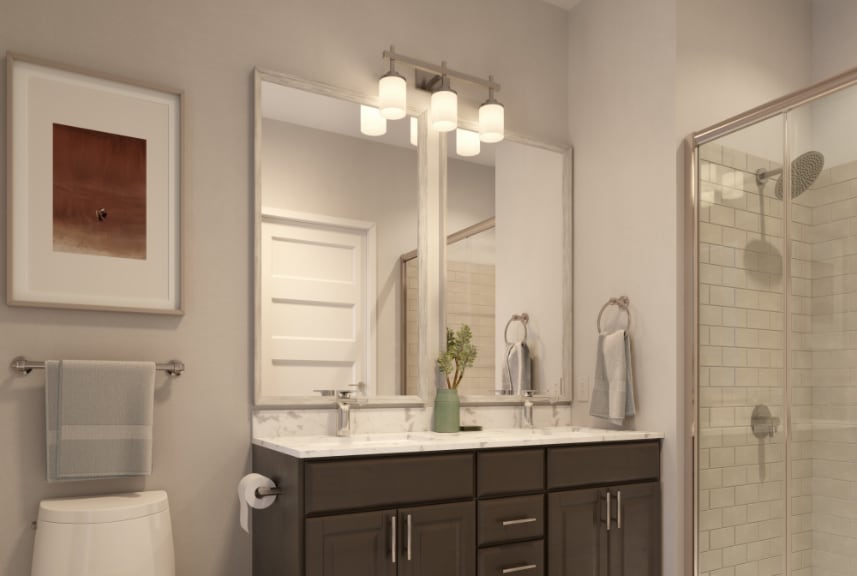 Westfield First Apartment Checklist: The Bathroom
The bathroom is rather straightforward, as the bath tub, sinks, toilets, and medicine cabinets are built in. If you have a guest bathroom, all you really need is toilet paper, soap, and a hand towel. There are only a few basic items needed in your main or master bath, which makes it pretty easy to fill.
Essentials:
Toilet paper

Soap

Toothbrush, toothpaste, and other personal toiletries

Shampoo and conditioner

Large bath and hand towels

Shower liner, curtain, and hooks

Trash can
Also Nice:
Shower mat

Wall hooks for bathrobes and towels

Cup or toothbrush holder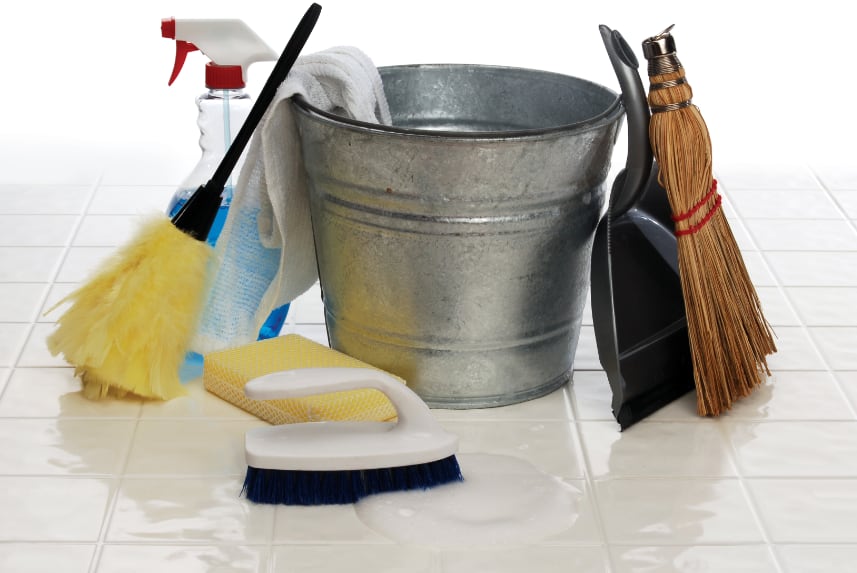 Westfield First Apartment Checklist: Miscellaneous Items
Some necessities can't be confined to one room. Buy these household items for an easy transition.
Essentials:
Cleaning supplies

Trash pails for each room

Vacuum

Broom and dustpan

Laundry detergent

Base tool set which includes a flathead screwdriver, Phillips head screwdriver, hammer, and wrench
Also Nice:
Pictures or photos for your wall

Desk to work at

Small knick-knacks

Extra light bulbs

Sweeper or mop

Extension and charging cords

Patio doormat

Duffle bag and towels for the apartment pool and fitness center
Tour What Could Be Your First Westfield Apartment At Ashley Place Apartments
Don't forget, the first item on your first apartment checklist should be signing a lease for your new apartment! Come and visit Ashley Place Apartments and check out the perfect community for your first apartment. Call us at 317-689-0173 or hit the Schedule a Tour button and take a tour with us soon!