The Ultimate Apartment Cleaning Checklist For Westfield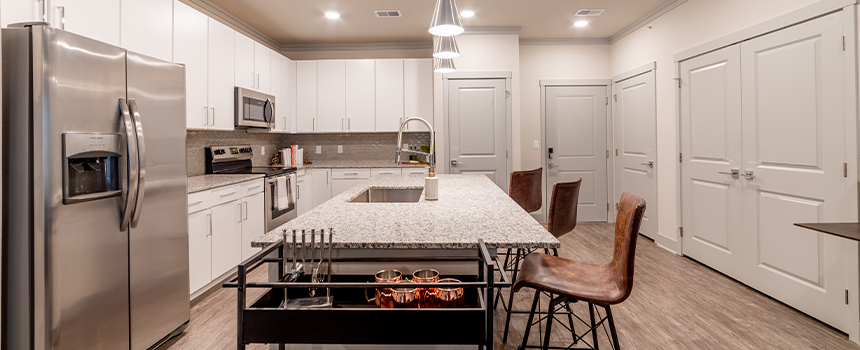 When you need to do a complete clean-out or your Westfield apartment really looks grimy, a thorough cleaning will freshen it up again. It's fairly common to get overwhelmed when taking on too much at one time. In an attempt to make tidying up your unit less of a challenge, we've came up with an apartment cleaning checklist for Westfield tenants.
Your Westfield Apartment Cleaning Checklist For Every Room
Do these chores in each area of your place before taking on individual rooms to optimize your time. Use this apartment cleaning checklist for Westfield to keep track of everything.
Declutter table tops and other areas.
Use an extendable duster for ceiling corners.
Dust door frames and tops of doors.
Clean your apartment's walls and baseboards to remove smudges and stains.
Get the dirt and dust off your windows with a clean rag and glass cleaner.
Dust or launder window coverings.
Use disinfecting wipes for doorknobs and high-touch areas.
Mop or vacuum all flooring and treat scuff marks and stains.
Don't forget to dust the slats and all other areas of all ceiling fans.
Take out the trash.
Living Room Cleaning Checklist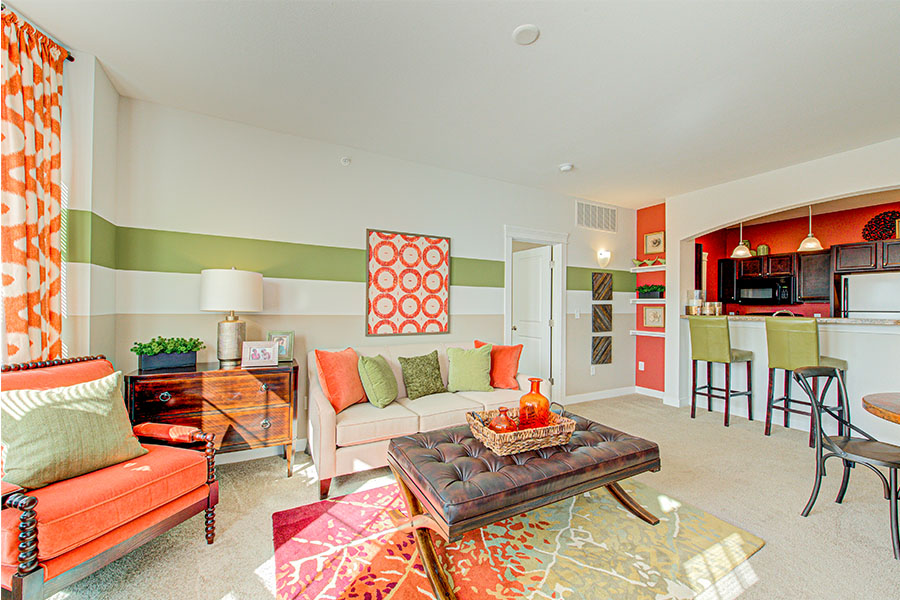 Regardless of whether you enjoy entertaining guests or unwinding alone in a quiet space, get your living room neat and welcoming with a good cleaning.
Revive furniture by vacuuming and spot cleaning. Utilize a vacuum attachment to remove hair if you share your home with furry friends.
Dust flat surfaces and everything on them.
Wipe down electronics safely with a microfiber cloth.
Polish wood furniture.
Wipe down and sanitize all remotes.
Make sure essential items like remotes are located nearby.
Cleaning Checklist for the Dining Room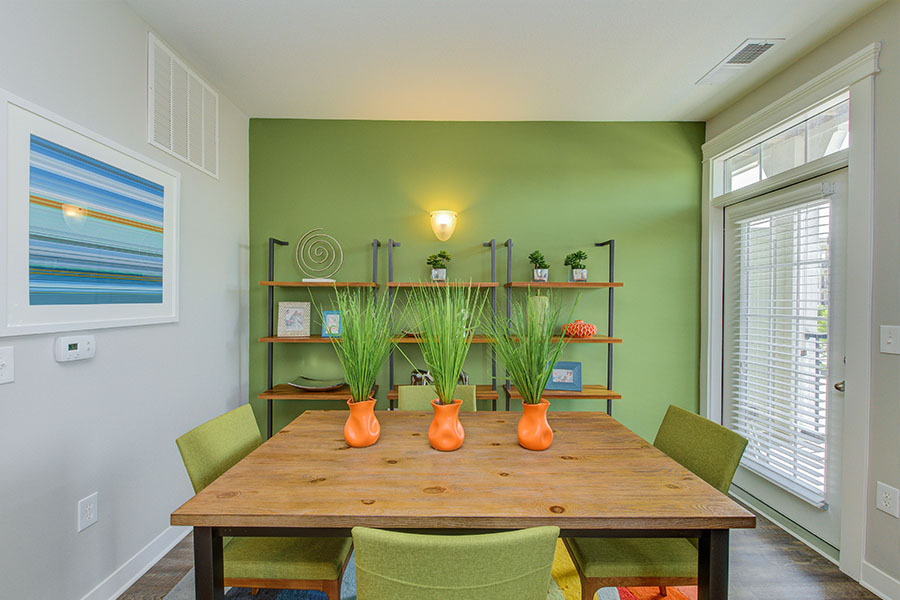 The majority of messes in the dining room come from food. For dried food clinging to a surface or floor, place a warm, damp rag over it for one or two minutes to loosen it up.
Sweep crumbs off your surfaces and spot-clean sticky spots.
Wipe off the backs and legs of chairs.
Polish a wood table or use glass-cleaning product on a glass-top table.
Use a soft duster to remove dust from any open shelves with glassware or other breakables.
Apartment Kitchen Cleaning Checklist
Kitchens can get messy and sticky from your daily meal prep. You might go with standard cleaners to deal with that layer of grease and grime, but some everyday options can do the job as well.
Wipe off cabinetry with a cloth dampened with soapy water and quickly follow behind with a a clean, slightly dampened cloth].
Wipe off counters with an appropriate product for the type of counter you have or you can treat with white vinegar.
Scrub the sink with a paste of water and baking soda. A few shakes of baking soda down the disposal will help deodorize it. Rinse it with water after about 10 minutes.
Run a hot water cycle on the dishwasher with a container of vinegar on the upper rack. Once complete, wipe it out with a clean cloth.
Boil a cup of water in the microwave to let the steam work on any burned-on food debris. Clear out the softened material with your choice of damp cloth or sponge.
Wash stove burner parts in your sink. Spray the oven door and stove with an appropriate product or an equal mixture of vinegar and water and scrub.
Abide by the oven's self-cleaning instructions or just make use of a water and baking soda paste to wash it out.
Use a mild soap or an equal blend of vinegar and water to take care of the fridge inside and out; then wipe away whatever's left with a damp cloth. Once done, move the fridge and get the floor below with a broom.
Cleaning Checklist for Your Bathroom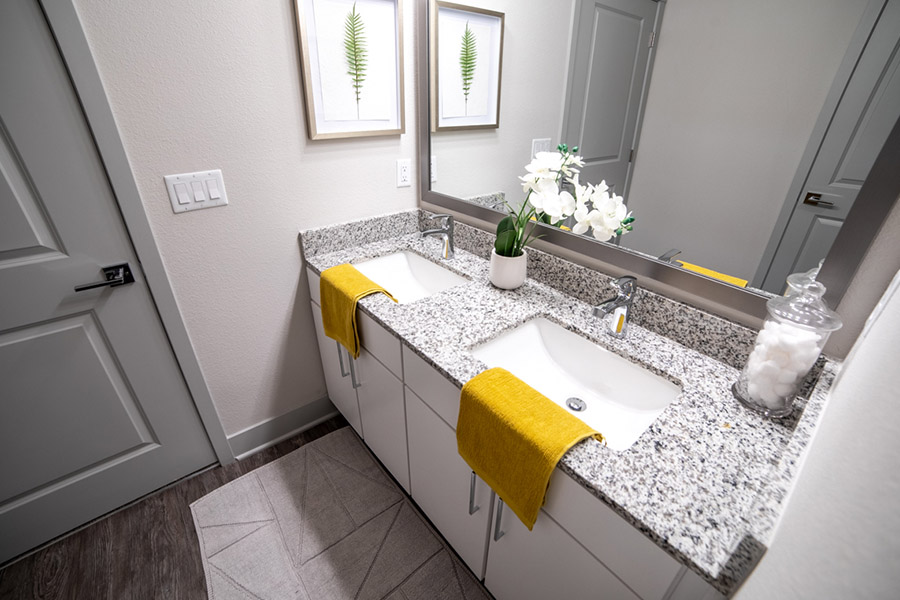 If you hate dealing with dirty bathrooms, take on these easy chores once a day so your bathroom doesn't get too messy.
Wipe off the mirror with an appropriate cleaning product and a clean cloth.
Disinfect all surfaces with an all-purpose cleaner or vinegar and water on a cloth.
Gently wipe cabinetry with some soap and water and follow with a damp cloth.
Scrub the toilet bowl.
Wipe down your toilet exterior with disinfectant or vinegar.
Wash off the tub and shower with your preferred cleaner or vinegar-water mix.
Bedroom Cleaning Checklist for Westfield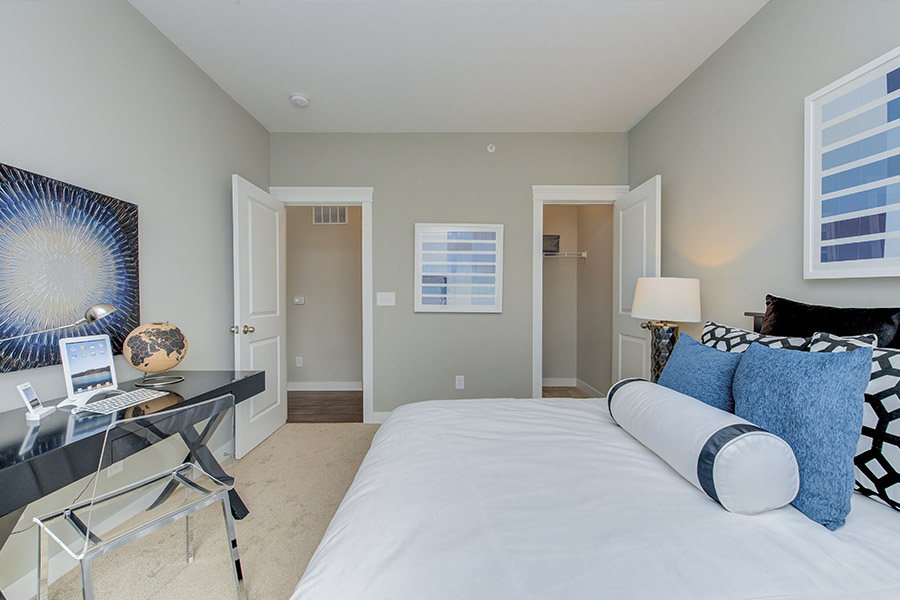 You'll get better sleep in a clean bedroom!
Clean up or rearrange your closet.
Use a duster for any shelves, desks or other surfaces.
Change and wash the bed sheets and comforter if needed.
Collect clothing items from the floor and put them in the hamper.
Utilize an extendable dusting tool to dust under the bed.
Discover Your New Home At Ashley Place Apartments
A tidy and neat unit adds to your comfort, but in some instances you need a new apartment entirely. Explore the roomy, well-appointed apartments at Ashley Place. Call our leasing specialists at 317-689-0173 or schedule a tour to get started.