What You Should Know About Apartment Parking In Westfield

Deciding what amenities you need is vital in helping you locate an apartment. For many, foremost on the list is convenient parking. Are there carports for rent? Is there a parking garage at the complex? You will probably encounter many different types of apartment parking in Westfield. Here's what you ought to know about them.
Kinds Of Westfield Apartment Parking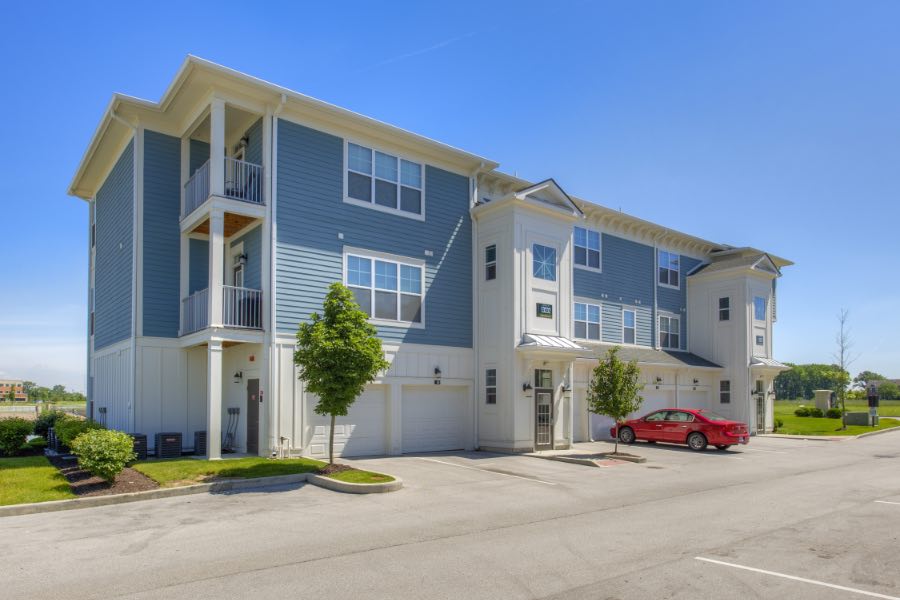 Just like there are various types of apartments, there are also a variety of apartment parking options. Where an apartment is located will largely determine what type of parking you will find. To illustrate, there's a greater chance you'll see a parking garage in a busy city center than in outlying areas. Conversely, spacious parking lots with plenty of spaces are generally located in suburbia. Here are several options you'll come across:
Attached garages: The ultimate in convenience as you never have to step outside to reach your ride.
Detached garages: Another worthwhile option that provides enhanced protection and security for your vehicle.
Parking garages: Often found in city centers, parking garages give you weather protection and convenience while supplying more security than side street parking.
Carports: You'll be thankful for the shelter from severe winter weather.
Parking lots: A larger lot makes it a cinch to find a space. You won't have protection from the elements, but you also won't have an additional fee to pay either.
Why Get An Apartment Garage In Westfield?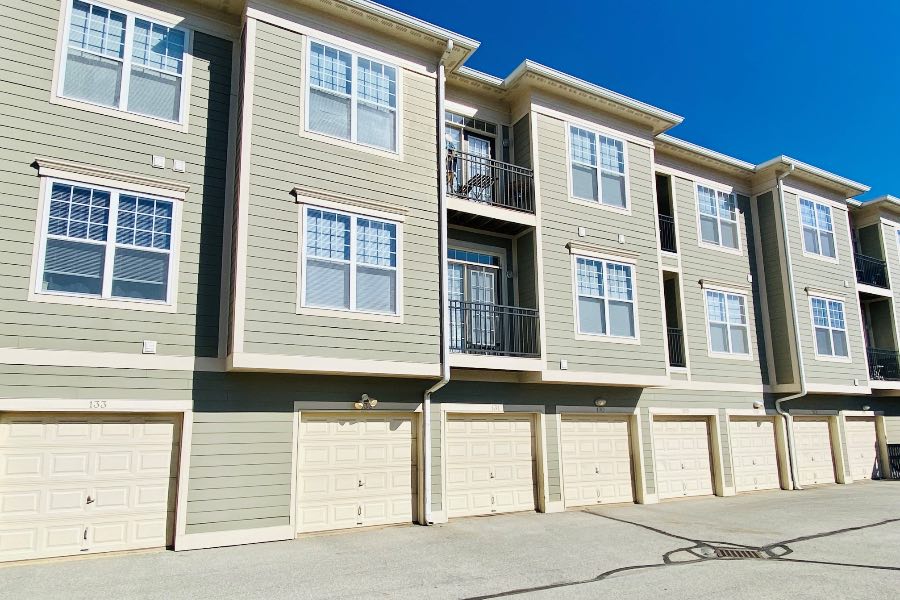 After you have an apartment garage in Westfield, you may never be able to get by without one. Sure, you'll have to pay a bit more per month in your new locale, but the benefits will likely override the expense. Here are a few reasons why garages are an outstanding choice:
Security and peace of mind: Have you ever left your wallet on the passenger seat or fail to secure your ride? No need to fret about opportunistic thieves if your transport has its own garage space.
Weather protection: Keeping your vehicle clear of ice and snow is an obvious benefit. But a garage also helps prevent damage from harmful sun rays and heavy winds.
Protection from people: Let's face it, not every driver is careful when pulling out of or into a parking space. A garage protects you from other drivers.
Convenience: Getting to your car without venturing outside is definitely convenient. Even a detached garage will typically be right next to your apartment. You won't be required to go to the street or across the community to find your car.
Additional storage: Don't plan on having a wealth of usable square footage, but you will probably have extra room for a few possessions you don't wish to have inside.
More Tips About Apartment Parking In Westfield
There are a couple of things to understand before selecting what kind of apartment parking you want. You should anticipate paying an additional price for carports and other types of garage parking. If you rent a carport or a parking garage spot, you'll usually have a designated space. Parking lots can include designated and open spots, so you'll want to know what is available. Also, if you don't own a vehicle, make sure a parking fee isn't automatically incorporated into your rental fee. Leasing representatives can inform you of the kinds of parking they offer.
Find Ample Parking At Ashley Place Apartments In Westfield
Searching for a new community for you and your ride to call home? You'll enjoy convenient parking and distinctive apartments at Ashley Place Apartments. We give you access to various floor plans and luxury amenities to complement your lifestyle. Arrange a tour today or give us a call at 317-689-0173 if you have a question.