Six Innovative Apartment Kitchen Ideas For Westfield Renters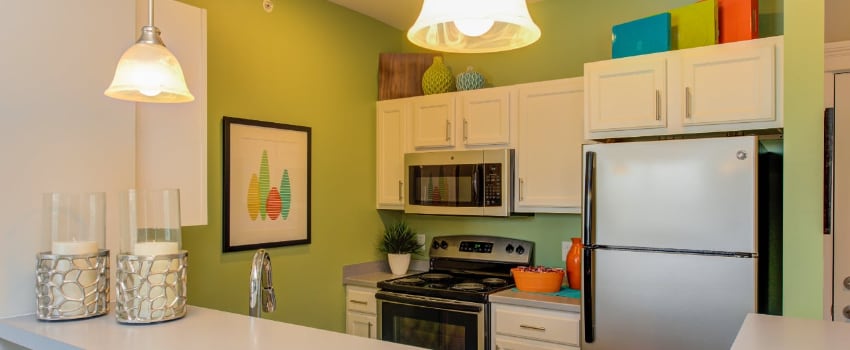 You deserve better. Just because you're renting doesn't mean your
apartment's kitchen
has to be anything short of extraordinary. By using some innovative apartment kitchen ideas for your Westfield apartment, you will be able to create a delicious dinner with ease – regardless of the size of your kitchen. Dazzle your visitors at your next dinner party with your intelligent kitchen design and sense of style by using just a few simple tips.
Keep reading to find six easy tips on how to transform your kitchen area, no matter the size of your space or your floor plan.
Take Stock Of Your Most Frequently Used Kitchen Equipment
Do you often mix meats and veggies in a crockpot and return from work to a delicious dish that's ready to eat? Have you not used your toaster in several weeks? You should consider which utensils and appliances you use regularly and put the remaining items away on a cabinet shelf. Not only will this open up space, but you'll save on cleaning time.
An Island Is Great For Your Westfield Apartment Kitchen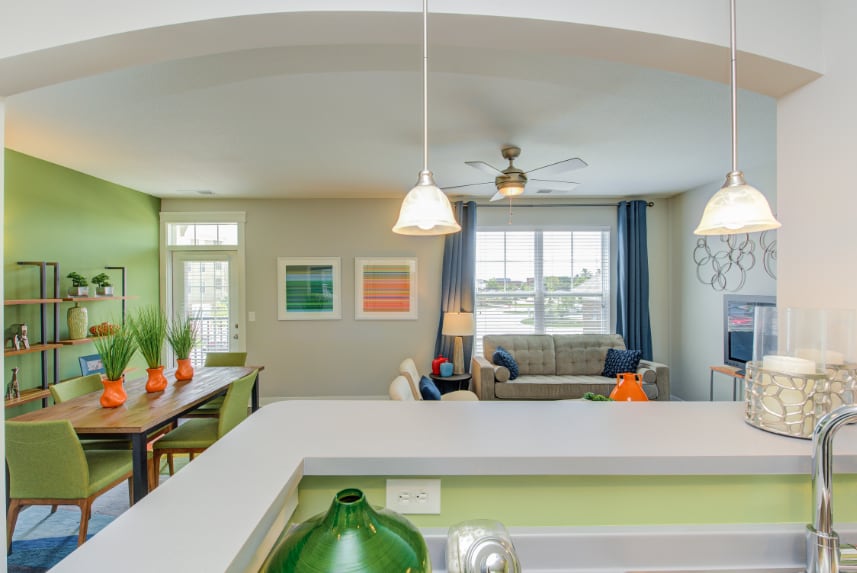 When counter space is limited, adding an island to your kitchen will offer the extra room you want. You can add more convenience to your apartment kitchen by getting a rolling island. These smart solutions can easily function as a serving station, extra table, or they can be rolled out of the way when extra floor space is required.
Save Space with a Knife Strip
One of the most innovative apartment kitchen suggestions for your Westfield apartment is to replace the clunky knife block for a magnetic, wall-attached knife strip. Many restaurant kitchens utilize them for their ability to save counter space. Regardless of the length or location, a knife strip will add a modern flair to any cooking space. Just pay attention and ensure you install it out of reach of children!
Add A Peg Board To Free Up Space
When you need some extra space, putting up a pegboard is likely to be the perfect solution. Pegboards will support enough weight to hold cookware or be used to line up your favorite mugs in a unique display. A combination of plants alongside your most-used kitchen equipment will let you hide your tools in plain sight. A pegboard adds both style and function to any apartment kitchen in a distinct manner.
Use Your Sink As A Prepping Area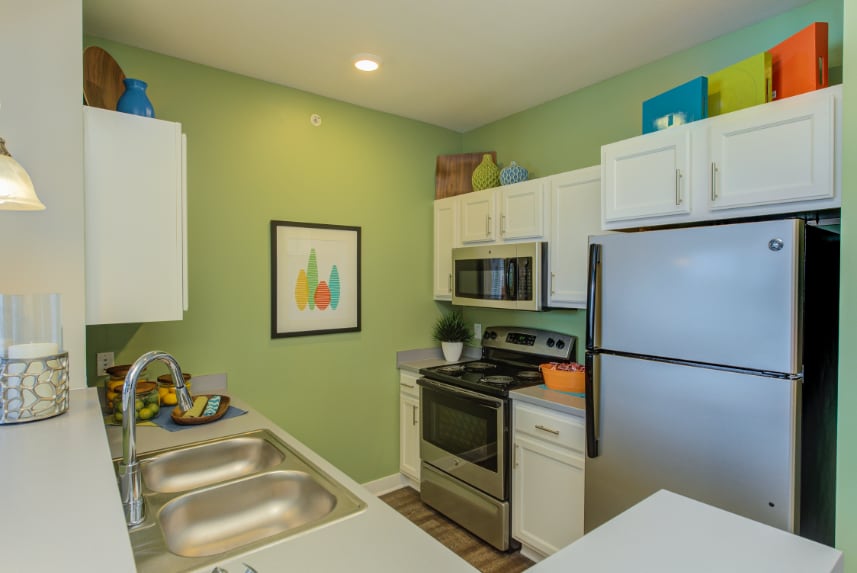 Any size sink can double as a handy surface for any need. You can buy a sink cover for stacking plates or use as a prep station. When you want to turn on the water, store the top back in a nearby cabinet. You can even put down your existing cutting board horizontally over the top of your sink for an instant sink cover.
Consider Using Backless Stools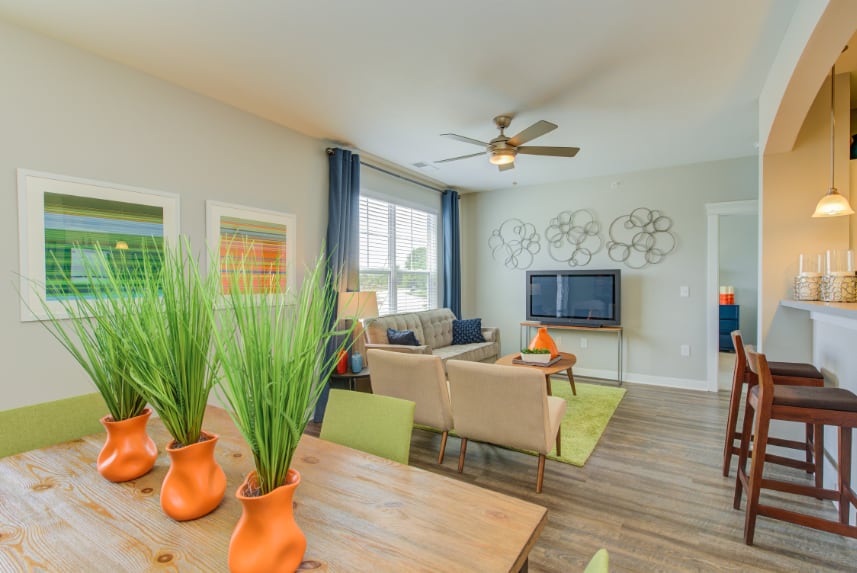 Backless stools for your Westfield apartment kitchen bar are a smart way to conserve valuable space without sacrificing seating options or style. Gently slide them entirely under the bar when they aren't needed.
Come Home To A Nicer Apartment Kitchen By Living At Ashley Place Apartments
If you've done all the mentioned apartment kitchen ideas in Westfield and you're still not happy in your space, take a tour and explore the kitchens at Ashley Place Apartments. During the visit, you'll see our apartments' modern appliances and tasteful touches. Start the journey to your next home by dialing 317-689-0173 or clicking the "schedule a tour button." Can't make it to the property? We offer virtual tours!