How To Reduce Noise In Your Apartment In Westfield

Cultivating connections with neighbors is a great way to ensure you enjoy a warmer sense of togetherness at your apartment community. One of the ways you can achieve this is by being courteous and mindful of the amount of sound emerging from your unit. Here are some simple ideas on how to reduce noise in your apartment in Westfield and a couple suggestions for dealing with a disruptive neighbor.
Integrate Area Rugs As Apartment Noise Reduction Solutions In Westfield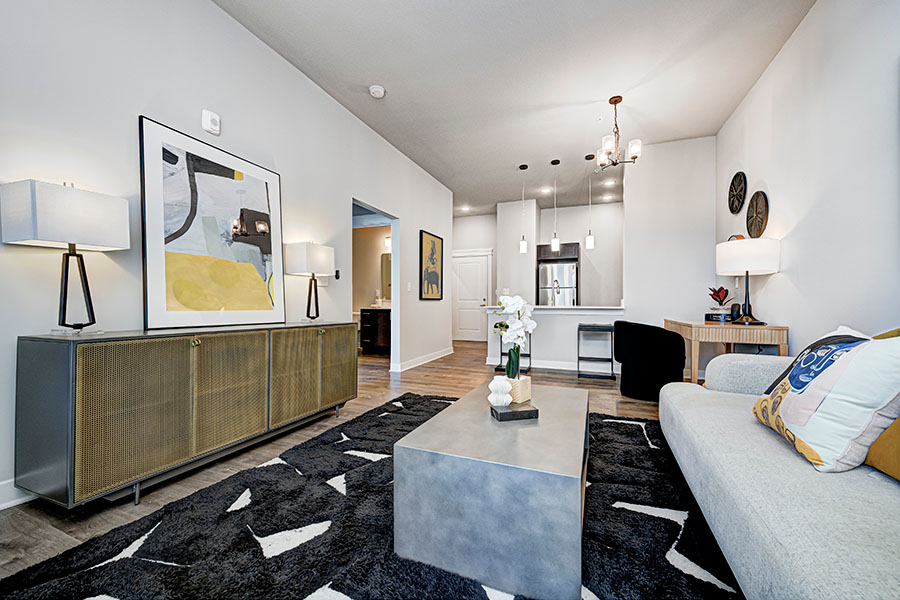 Even though it's easy to see why you would concentrate on the sound going through your walls, it's a good idea to consider the flooring first. Heeled shoes on top of laminate, hardwood, or other floors can be particularly loud. Be considerate and dampen those loud steps with an area rug. You might even utilize an underlay and reduce sound to a greater degree. Area rugs are wonderful apartment noise reduction solutions in Westfield, and they are available in a wide range of shapes, sizes, and colors to accommodate your particular floor plan and style.
Wall Art Is An Appealing Way To Reduce Noise At Your Apartment In Westfield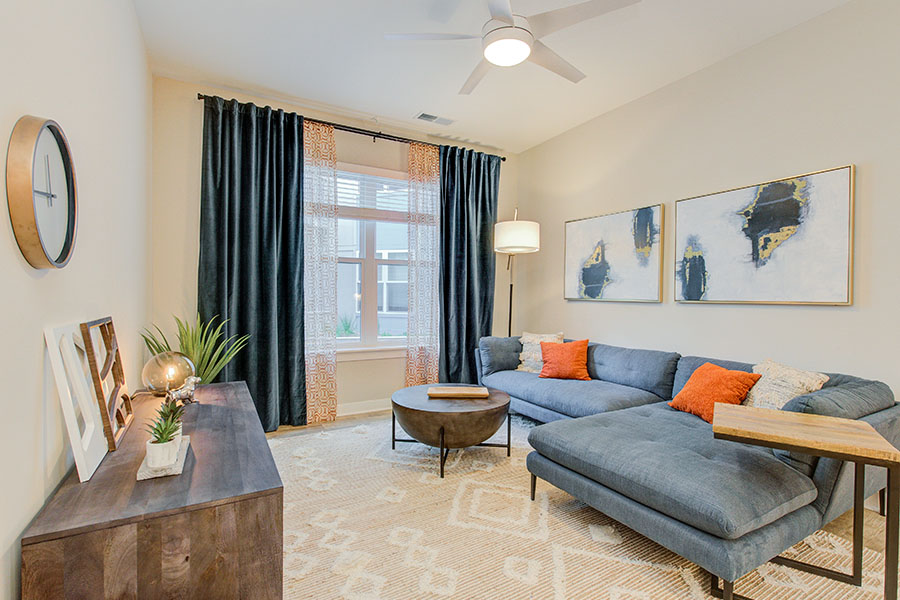 Your creative skills and feel for interior design can surprisingly help you lessen noise at your apartment in Westfield. The oversized framed painting you adore is perfect for a common wall as it will help disperse sound both departing and passing into your apartment. Other thoughts you might think over include decorative fabrics and foam segments. Get creative and enjoy the added advantage of noise reduction.
Additionally, acoustic panels are a smart solution and perfectly suited for spaces like utility rooms where you're not as concerned about looks. Your washer and dryer will produce a lot of noise. These acoustic tiles will help reduce it.
Consider The Placement Of Your Television And Sound System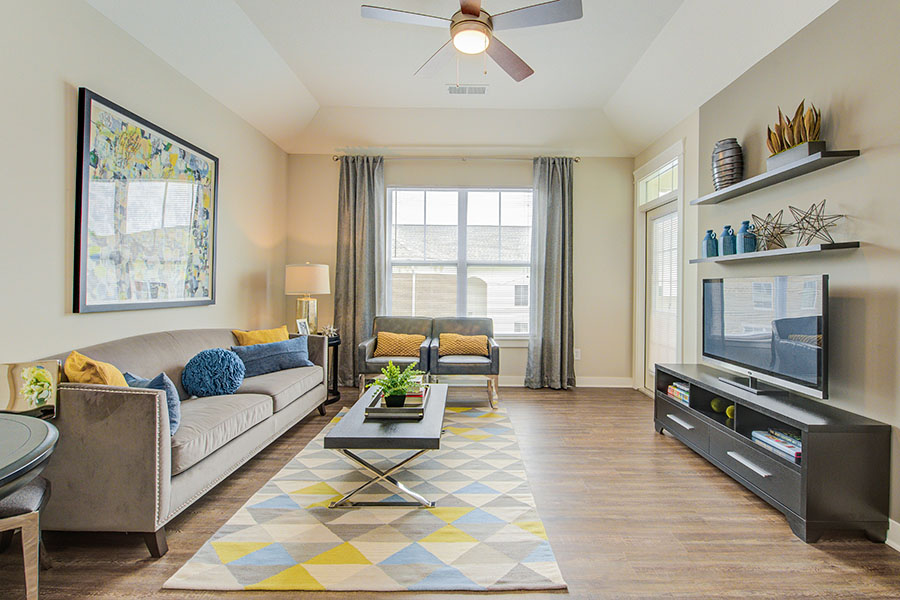 You love the deep, clear tones coming from your sound system, but your neighbors might not be quite as impressed. Be thoughtful of where the sound is pointed. If feasible, refrain from positioning speakers at the floor or toward a wall shared with neighbors. Naturally, keeping the audio at a moderate level when it's late won't hurt either. If you're in the mood for some high-decibel music or a on-stage concert, check out some of the great entertainment alternatives in your region instead.
Tips For Handling A Noisy Neighbor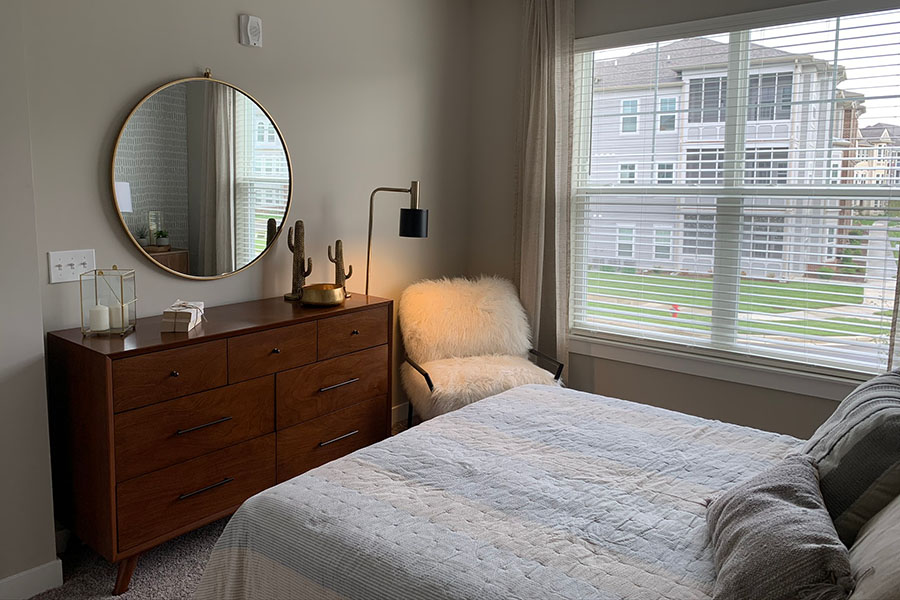 You now have ideas on how to reduce noise in your apartment in Westfield, but what can you do in regards to a noisy neighbor? Here are a couple of tips to help minimize the sound coming into your apartment.
Check your doors and windows.These access points also act as locations for sound to get through. Check the weather proofing and be wary of noticeable gaps. If it needs to be dealt with, talk with your service staff or ask if you can fix it on your own. Employ denser curtains on windows and a door stopper under your front door to help minimize external noise.
Reduce the noise at shared walls. Bulkier furniture can help lessen sound entering through a wall you share. Large dressers and bookcases are wise options.
Be kind, not confrontational. It might reach a point where you have to speak with your neighbor. Approaching them with kindness instead of hostility is typically a smarter and more productive strategy.
Let the office team know about the issue. If noise becomes a persistent concern, please let management know. The office members can mediate the issue and give you a solution without a face-to-face confrontation.
Find Your Peaceful Retreat At Ashley Place Apartments
Are you eager to discover your new home in a welcoming surrounding with the luxury amenities you are looking for? Reach out to Ashley Place Apartments today. Simply dial 317-689-0173 or schedule a tour to get started.