How To Furnish An Apartment In Westfield

You've located the best possible apartment close to your office with all the amenities, eating, and entertainment options you desire. The one problem is you haven't decided how to furnish it. There's no reason to stress. Furnishing an apartment in Westfield is effortless if you adhere to a few basic guidelines. Discover how you are able to establish a practical and attractive space you will love.
Know How Much You Can Spend And What You Shouldn't Skimp On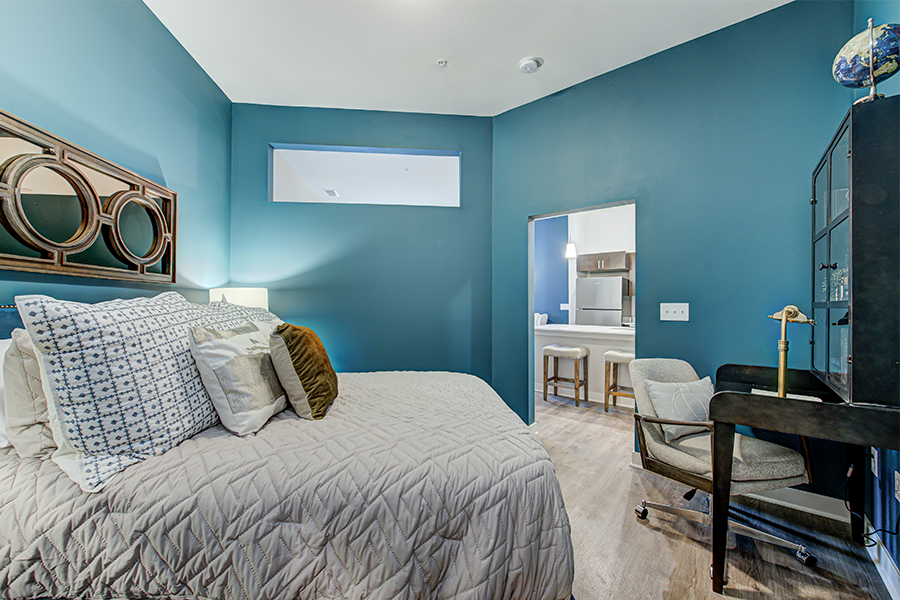 Knowing your budgetary limitations is an excellent foundation for furnishing your apartment in Westfield. There's no need to empty your wallet on things like side tables, drawers, and standing lamps. Furniture stores frequently have discounts, and you will locate excellent deals on social media sites or by just asking around.
One item you won't want to skimp on is your mattress and boxspring. A restful night of sleep is vital to your wellness and productivity at the office or school. It's smart not to sacrifice that to save a few dollars. In the bath, you may save money on certain accessories like floor mats and bath curtains, but you'll be thankful for a good, fluffy set of towels when exiting the shower.
Versatile Furnishings Are Perfect For Compact Rooms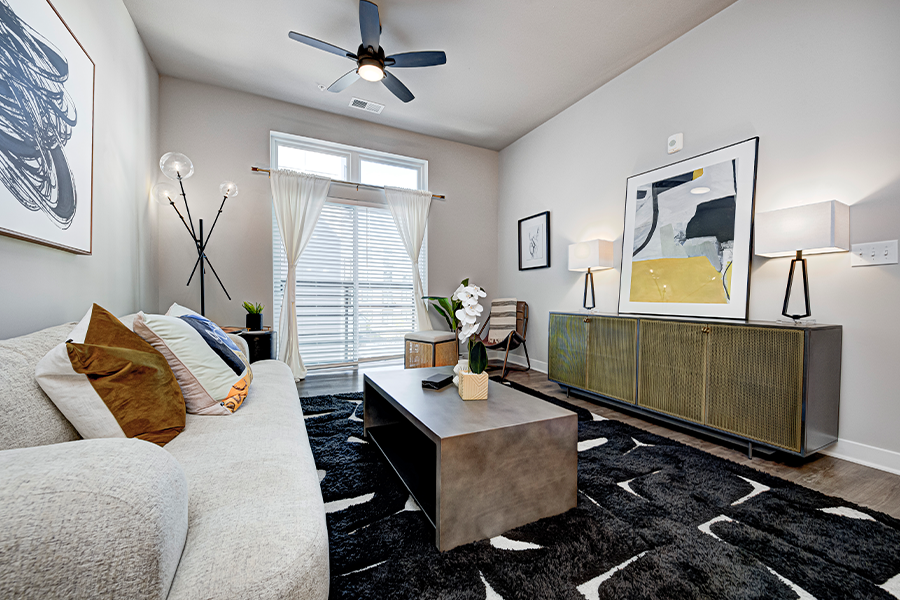 No matter how large
your apartment floor plan
is, you'll always be seeking additional room. There are plenty of smart ideas that you may find beneficial. Consider the following:
Coffee table with incorporated storage space: You'll need a coffee table, so why not look for one with the advantage of storage space? Some could include bins, a sliding compartment, or an uncovered rack.
Bed frames with drawers or space below: You are able to purchase bed frames with incorporated drawers for blankets or garments and other options that offer enough space underneath for boxes.
Short bookcases as nightstands: A small bookshelf is the ideal bed table as you can put a lamp on it while using the shelving for books or whatever things you choose.
Fold-away sofa: Don't have a guest room? No worries. A fold-away sofa is a fantastic alternative to create an additional sleeping space.
Smaller Is Better When Furnishing Your Apartment In Westfield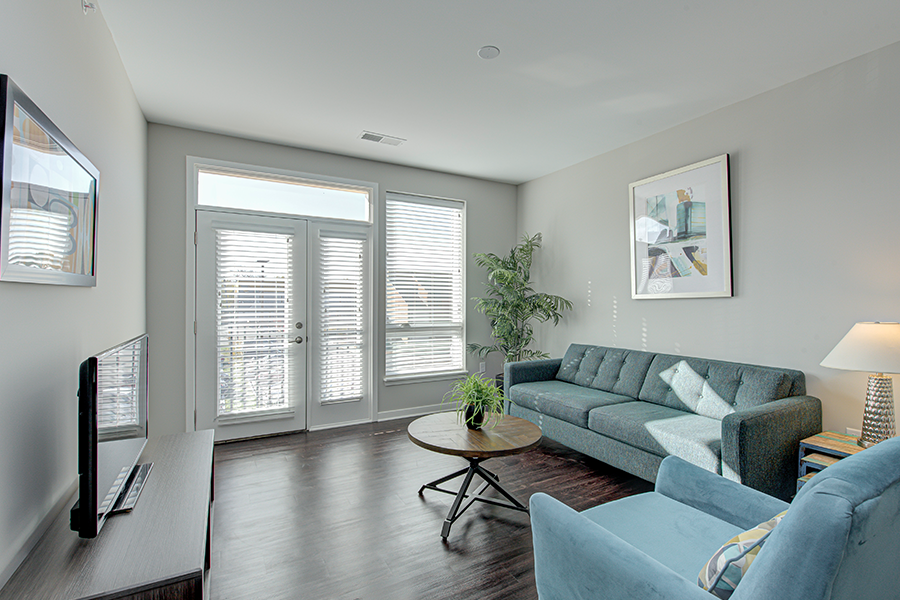 Understanding the floor plan you have to work with and ensuring you have plenty of room to maneuver and welcome friends is essential. Don't attempt to crowd a sectional into a space more equipped for smaller pieces. If you need more seating, consider compact and easier-to-move accent chairs. Whenever possible, measure the room where furniture will be located to understand precisely what you're working with.
When it comes to dining rooms, foldable drop leaf tables deliver versatility and added space savings. Circular tables are also more space friendly and easier for people to maneuver past. Generally speaking, try to have a minimum of three feet of room between the chairs and the wall so people may slide back effortlessly.
Furnish Your New Apartment In Westfield
Now that you have some tips on how to furnish an apartment in Westfield, it's time to locate your new place! Ashley Place Apartments will help you feel right at home. Call 317-689-0173 or just schedule a tour to to see what we have to offer.