Top Tips On How To Childproof Your Apartment In Westfield

You could have little ones in your family or a baby on the way. You may also enjoy hosting friends or family members with small children. In any case, if you intend to have children in your Westfield apartment, you'll have to do a little childproofing to make sure everyone is protected. Here are some ideas to childproof your apartment in Westfield.
Childproof Your Apartment In Westfield By Moving Dangerous Items Into Inaccessible Areas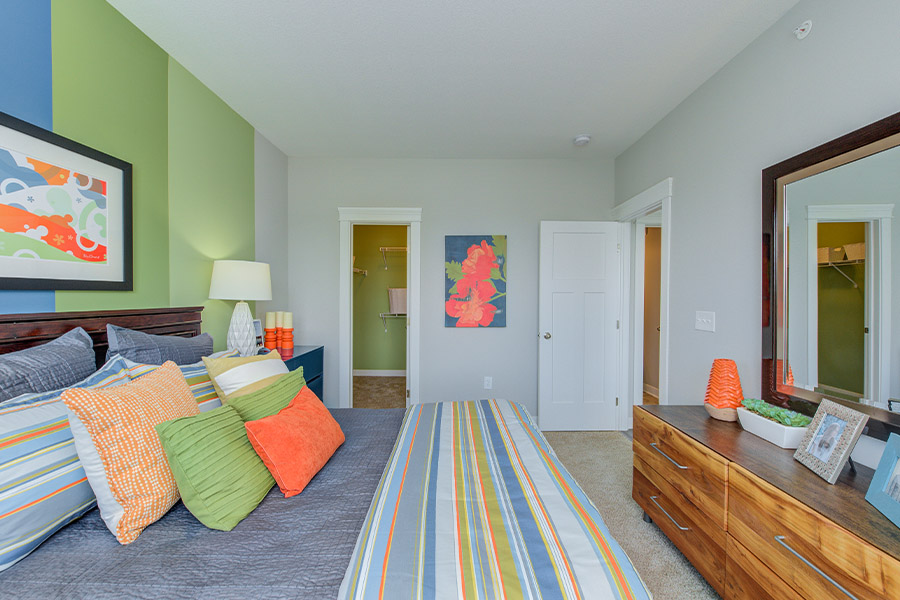 Kids have a natural curiosity and try to get their hands on everything. The first step to childproofing an apartment in Westfield is to put potentially hazardous or breakable things in unreachable spots. Do a walkthrough of your apartment to determine objects a toddler shouldn't play with and relocate all of them. This should include
Anything sharp.
Toxic chemicals.
Strings and cords from window blinds that present a strangulation risk.
Breakable knick-knacks.
Vital documents.
Anything that could spill.
Objects that could be deemed good to eat but are not, like pills or dog food.
Heavy items a toddler might bring down on top of himself.
Markers, pencils, and art supplies.
Use Child Safety Locks To Stop Toddlers From Opening Cabinets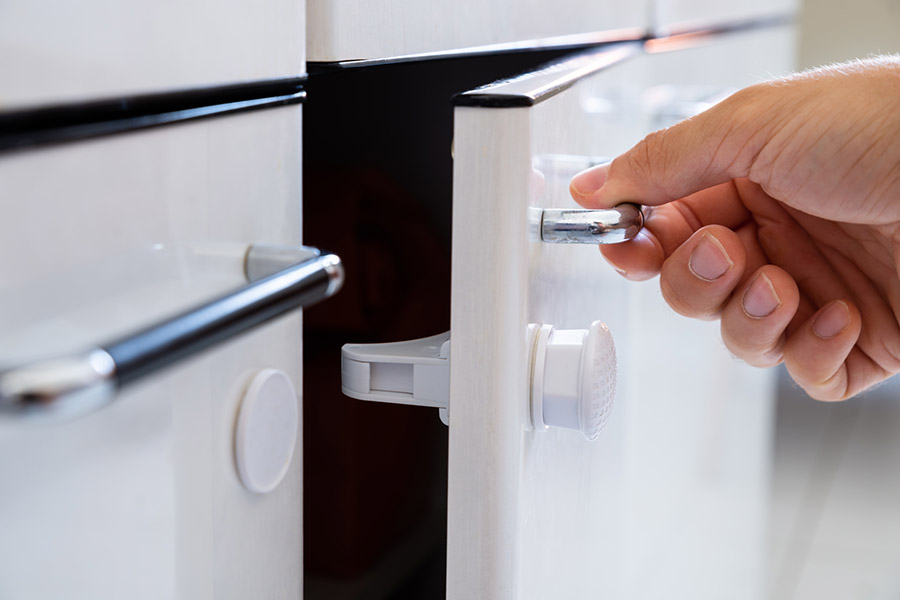 Even in
sizeable apartments
, you'll quickly run out of higher, safe spots to keep items. You can protect kids and your valuables by putting them in securely fastened cabinets. You'll find numerous different kinds of locking devices available for purchase. Some connect to the cabinet handles, while others cause cabinet doors to be impossible to open for little ones with limited dexterity. And if the kid in your life likes to play in the toilet or refrigerator, consider locks for those too.
Use Baby Gates To Keep Little Friends From Wandering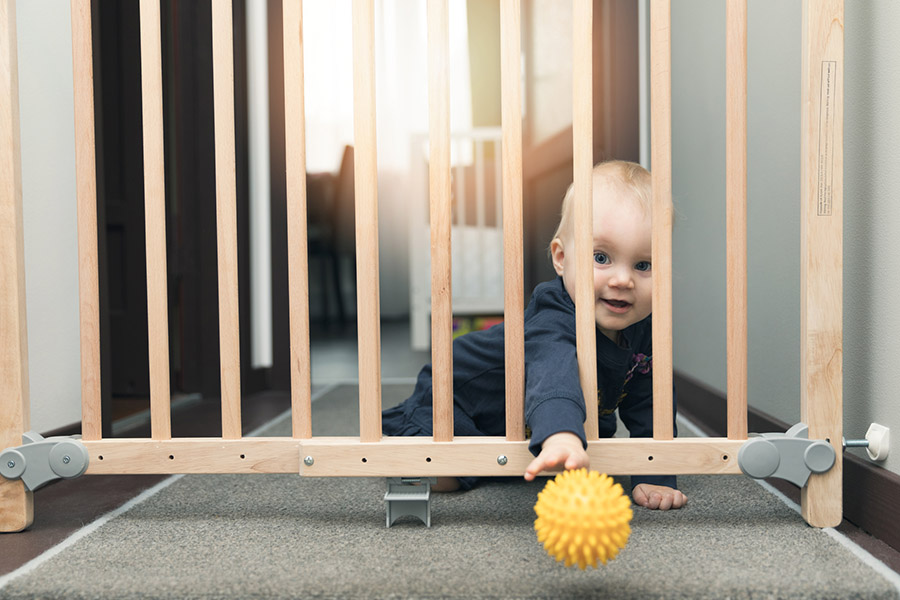 Whenever they gain mobility, toddlers try to roam around. When trying to keep them close by and clear of hazardous spots like the bathroom or kitchen, utilize a playard or easy-to-install gates to enclose them. A small playpen will be big enough for little one and an assortment of toys to keep them entertained when you're fixing a meal or trying to get some work done. Foldable playpens stow away easily when not in use.
When dealing with eager toddlers, safety gates will keep them in a defined space. Various baby gates are secured by tension so that you don't have to use your drill on surrounding walls. In the event you have to drill holes for a baby gate, plan to fix the holes before vacating the premises.
Keep Young Guests Away From Harm With Childproof Entrance Locks
Kids grow in a hurry, and then all of a sudden, they're tall enough to grab the knob on the front door and get out. To block your wannabe fugitives, always keep your chain attached if you have kids around. If your unit doesn't have a chain or you regularly forget to use it, consider a cover for the door knob that makes it difficult for little hands to grasp and turn the knob. If you have sliding glass doors, try a sliding door flip lock. These adhere to the stationary segment of the door and stop children from sliding the door when you activate the lock.
Avert Falls With A Balcony Protector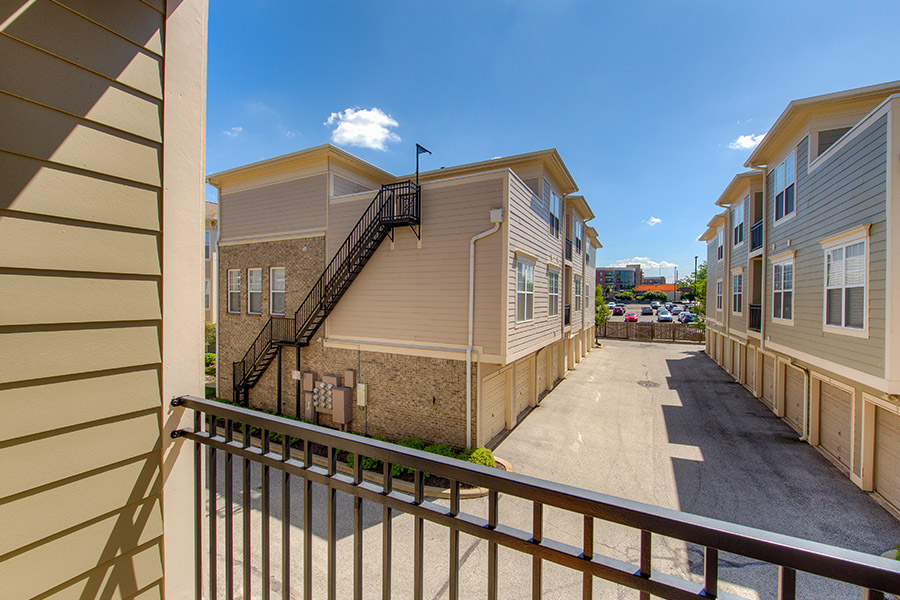 If you allow kids to have fun on your balcony, a balcony barrier is a smart thing to have. These resemble netting and fasten to your balcony with zip ties to keep any items from falling through rails. You could even consider a a non-transparent option that offers the bonus of giving you privacy regardless of whether you have youngsters about.
Make A Home For Family And Friends At Ashley Place Apartments
Residents and their visitors of all ages love living and socializing at Ashley Place. To see what makes our luxury apartments and amenities so sought-after, arrange a tour or contact 317-689-0173 to speak with one of our leasing representatives.