Upgrade Your Exterior With These Apartment Patio Ideas In Westfield

Even though your Westfield apartment community provides various outdoor spaces to take advantage of, your patio or balcony is your direct connection to the outdoors. But it probably doesn't give you much inspiration by itself. You might just have a small square of concrete or an exterior terrace attached to your bedroom. Luckily, we will provide a few tips. Use these small apartment patio ideas for Westfield and create an open-air retreat just beyond your living room!
Take A Break Out Back With Appropriately Sized Patio Furniture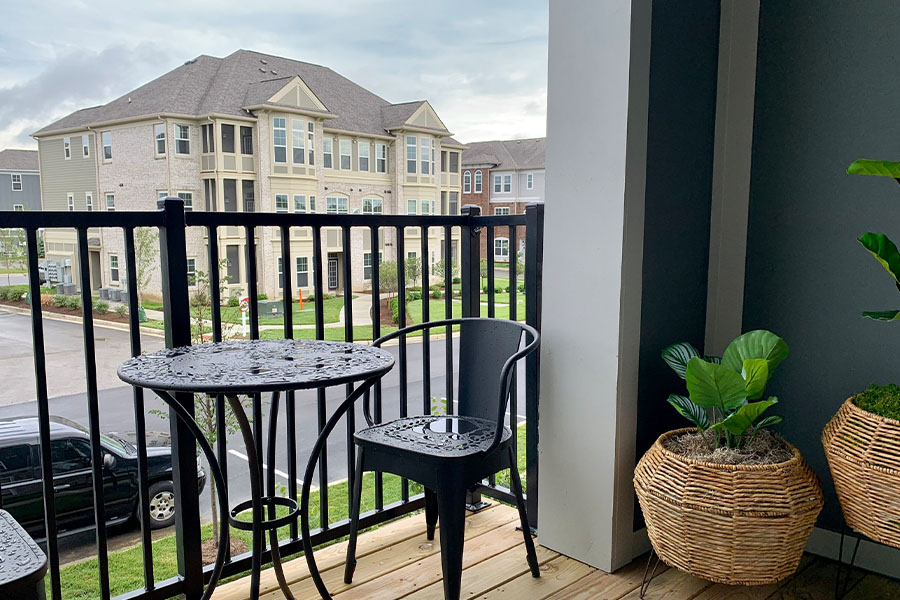 Even when you enjoy
a roomy apartment floor plan
, your patio or balcony often won't have a lot of area. So to optimize what space you have, steer clear of bulky patio furniture and choose smaller products. Compact three-piece sets will fit better than massive outdoor sectional or picnic table. Folding options fit in smaller environments and are easy to put away when it gets cold outside. Or you might think about stringing a hammock that you are able to quickly take down after your mid-afternoon siesta.
Enjoy Some Color With A Lively Rug
You can give your patio a more personalized appearance with a colorful rug. It will add a bit of pizazz to an ordinary patio or balcony and feel nicer underfoot than firm decking or concrete. Find an appropriate rug that will stand up to the elements and is a breeze to clean. You might also chose a floor covering that coordinates with your patio furniture for a synchronized presentation.
Design A Garden Oasis With Potted Plants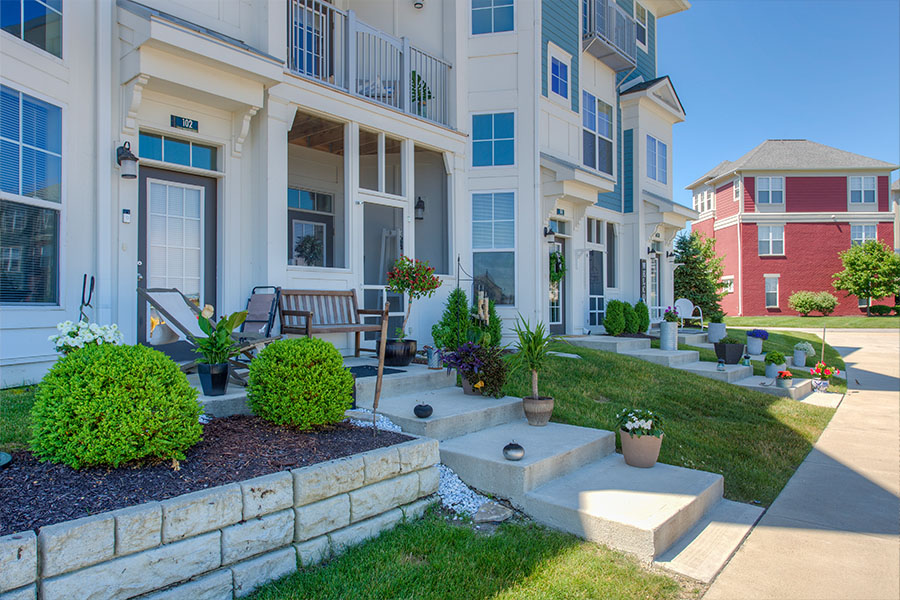 When you have a grower's mentality but no yard, you may still enjoy a garden of potted plants on your patio or balcony. Most kinds of vegetables and flowers do well in planters. You can use a handful of smartly placed receptacles of flowers to embellish your patio or fill the space with a jungle of various plants. When you have a covering over your outdoor space, select options that thrive in partial sunshine and supply plenty of water, as potted plants dry up rapidly.
Find Solitude Using A Balcony Privacy Screen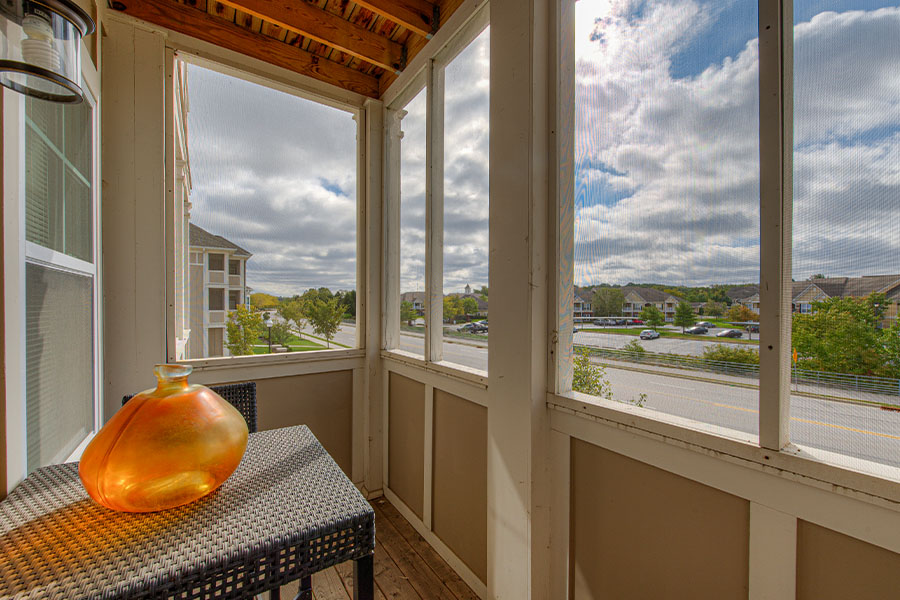 If you would rather it feels like you're in a secluded setting when you go to your apartment exterior, try a balcony privacy screen. These implements are a cinch to put up and remove in the future if you depart. They shield you from the gaze of onlookers while still providing a limited view as you relax. A balcony screen also helps make
a more suitable outdoor area for animals
and kids to have fun.
Add A Finishing Touch With Your Preferred Decor
You are able to truly make your outside retreat unique with some beautifying apartment patio ideas in Westfield. Entertaining or trendy weather-appropriate accents should lend your patio an individualized feel. Add an alluring wind chime, adorable garden statue, or quirky piece of art that you appreciate. A corded or battery-run waterfall or light on a table will provide some zen. Or hang a string of party lights for a cozy ambiance at night. You could even decorate your outdoor living space with holiday decor each season!
Try Your Apartment Patio Ideas For Westfield At Ashley Place Apartments And Personalize Your Place
At Ashley Place, you'll discover roomy exclusive apartments with ample exterior room to kick back and take it easy. Or come enjoy our outstanding property amenities. Call 317-689-0173 or schedule a tour to speak with one of our welcoming leasing specialists about finding your new home.